Live Well, Live Long, and Live Green (and Blue) in Nicoya Peninsula, Costa Rica
Costa Rica is commonly known for its unique wildlife, beautiful beaches, relaxed atmosphere, and commitment to the protecting the environment. A small area of Costa Rica, the Nicoya Peninsula located in the province of Guanacaste, boasts the best of these features; the greatest concentration of biodiversity in the world, world class surf spots at deserted beaches, friendly people who enjoy regular community fiestas, and organizations working hard to protect it. Tourists, surfers, and nature-lovers flock to the Nicoya Peninsula for the above reasons but many do not realize just how special it is. The area was officially declared a Blue Zone in 2008 by Dan Buettner who coined the phrase to describe places where people routinely live much longer lives than in any other part of the world.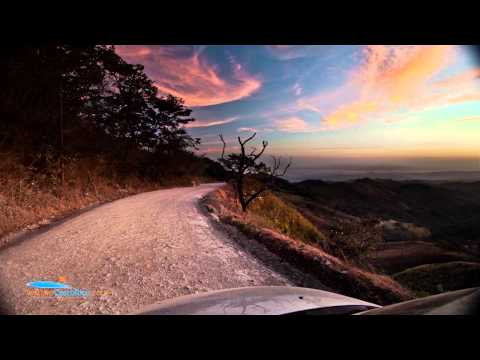 What makes an area a Blue Zone?
According to the study, people who live in Blue Zones share common characteristics.
Family & Social Time – Spending time with and providing for family provides motivation or, a reason to live for Blue Zone residents. They also take time for social engagement and community activities.
No Smoking – there is low incidence of smoking in Blue Zones.
Plant and legume-based diet – rice, beans, fresh vegetables and fruits are staples while meat and seafood are only occasionally served.
Physical activity – call it exercise, work, or lifestyle, but Blue Zoners are active in their daily lives and stay that way into very old age.
With only five of these veritable "fountains of youth" on the planet, the Nicoya Peninsula marks the only Blue Zone in the Western Hemisphere. A sixty year old man living on the Nicoya Peninsula is more likely to reach 90 years old than any man in the US, France, or even Japan (home of another Blue Zone).
Why choose a Blue Zone for your retirement or vacation home?
Living a longer, healthier, and happier life is the obvious reason to choose a Blue Zone for your home. Here are some of the ways that Tierra Pacifica, the Nicoya Peninsula's premier eco-community, helps its residents and visitors take full advantage of the best lifestyle on this side of earth:
1      Tierra Pacifica home sites and condos have strategic access to family-friendly amenities including the pools and gyms, nature trails, and playgrounds. Community events provide for fun and relaxation with friends and neighbors.
2      Healthy, active living is easily attained with the Club Arbol pools, fitness center, yoga classes, and scenic walking paths. Heading to the beach for walks, sunsets, surfing, and snorkeling are other popular "exercise routines" for Tierra Pacifica residents.
3      The Mi Tierra organic farm located onsite provides Tierra Pacifica residents and visitors with organically grown produce that is revitalizing the local food economy. Plus, Tierra Pacifica home sites offer plenty of space for gardening and fruit trees for those who wish to take advantage of the tropical climate.
4      Tierra Pacifica homeowners get involved in good things happening in the community, including a local sea turtle protection group, a honey micro-lending program, and a watershed restoration organization.
Live well, live long, and live green in Tierra Pacifica. Your great, great grandchildren will thank you – in person.