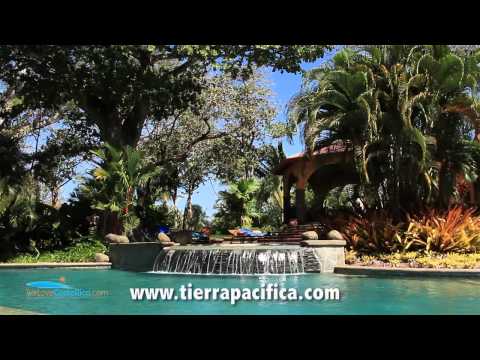 About Tierra Pacifica in Costa Rica
Thank you for taking some time to learn more about Tierra Pacifica! We invite you to contact us with any questions or to inquire about visiting us, lots for sale, or condos for sale at neighboring Plaza Tierra Pacifica Commercial Center. Contact us today at info@tierrapacifica.com
Who We Are
Tierra Pacifica was developed with a dedication to ecologically responsible development practices and a vision to enhance, preserve, and protect our natural environment while creating a beautiful and safe community for property owners. The property is managed by some of the leaders in Costa Rica environmental development – people devoted to ecologically sound land use practices, and people looking to create a peaceful, simple way of life for themselves and members of the community.  Read more about Our Team.
Where We Are
Our location in Junquillal is in the coastal Guanacaste region of Costa Rica on the Nicoya Peninsula about 25km south of Tamarindo and just outside a town called Paraiso, or Paradise. That name certainly rings true of our area. Our founders, developers, and community members strive to ensure that we can live in our vision of paradise far into the future through preservation, conservation, and education. See more: Directions to Tierra Pacifica

Who Lives Here
Our real estate development in Costa Rica consists of 75 lots (only 5 left today!) and 7 premium condominiums surrounded by the Pacific Ocean and 220 acres of tropical forest. We feature 24/7 security, power, water, and amenities already in place, underground electrical lines, roads designed to control rainwater, and an 80 acre reforested green zone with an organic orchard and farm.
Our homeowners have relocated to Tierra Pacifica from all over the world, including from the US,  Canada, Europe and a growing number of Ticos. Many are seeking to retire here while others want to escape cold, harsh winters up north. We also have life-long surfers looking to take advantage of our amazing, secluded beaches while embracing our environmentally friendly way of life.
We welcome people looking to become a part of our close-knit, ecological community here in Costa Rica.  Read Testimonials from our Homeowners
Sustainable Features of Our Community
Our unwavering dedication to sustainable development in Costa Rica is evident in the features at Tierra Pacifica including our 80 acres of protected green zone property, reforestation strategies, sustainable water usage, green building, and organic farming. Residents here care as much about our land as our founders and together we hope to set a shining example of the way life can and should be in harmony with nature. Read more about our Sustainable Features